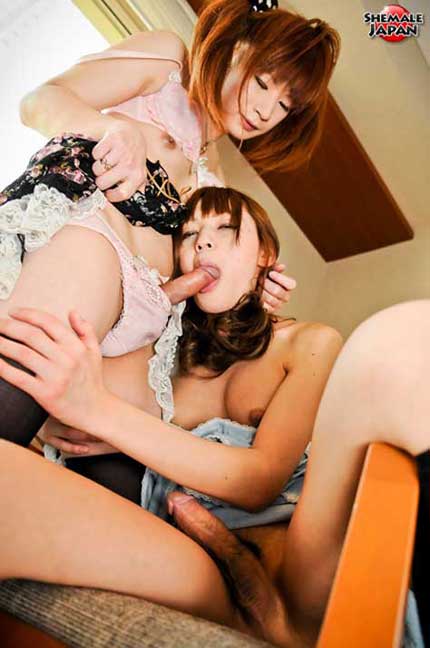 You are in for a treat tonight as two sexy Lesbian newhalf get down and dirty and explore what is in their panties. Yuki and Hiromi are horny and are in need of a man. Since there is no men to be found tonight they no doubt start to check out each other. I was very happy to see those hard cocks grow on both of these girls and they do fuck each other hard in the movie. This is one set you really do not want to miss, very sexy, very horny and all Japan!
YUKI AND HIROMI BOTH HAVE MULTIPLE MOVIES AND PHOTO SETS.
SHEMALE JAPAN
IS BECOMING ONE OF MY FAVORITE SITES!